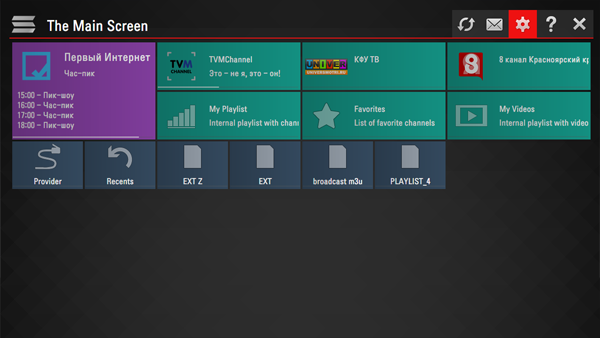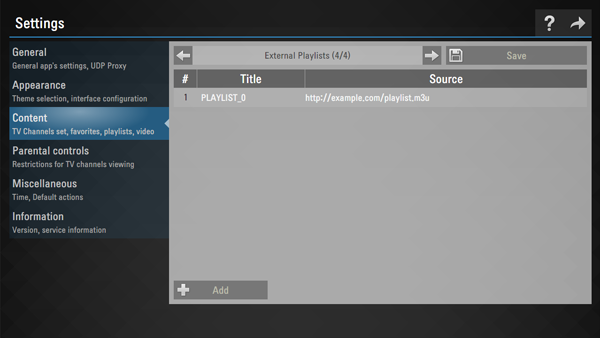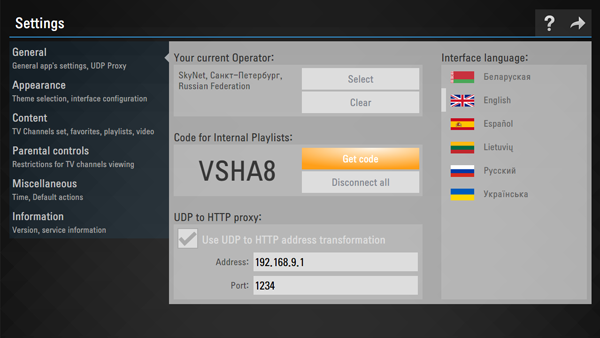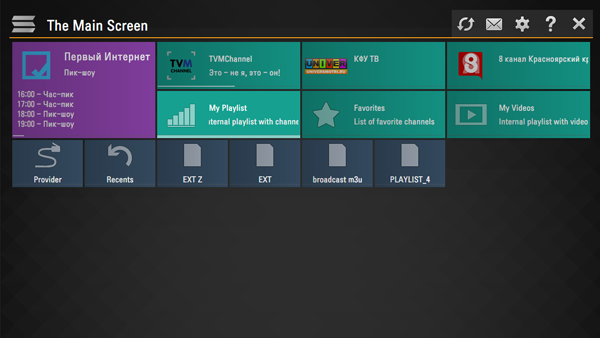 Guide

to Zillapp Smart IPTV
To load your playlist, first press the Settings button from the main screen.
There are two ways to load the playlist
1. Upload via links (external playlists)
2. Loading with non-permanent code (internal playlist)
You can have an indefinite number of internal and external playlists and a VoD stream (movie).
To load the playlist through the links go to the Content section of the settings the bottom of the screen. Enter the title of the desired playlist and the link to your playlist in the corresponding field and click Save button. The playlist will be available in special box in the main screen.
Warning! The upload of the playlist is managed by servers which means that your link must be provided by the external network.

To upload your own list using a non permanent andae code to the General settings section of the app and press the button code Get button. A non permanent code will be generated and can be used than 24 hours as long queues or who is not generated a new one.
Enter the generated code here and press the Connect button
When the connection has given a positive result to take the playlist files from your PC and send it prewmendo the Upload button


The internal playlist is now available dallacasella My playlist main screen
Sending a new playlist will overwrite the previous one.

For internal playlist you can use only those in m3u format, for external playlist m3u formats are allowed, XSPF, asx and pls
Good fun.